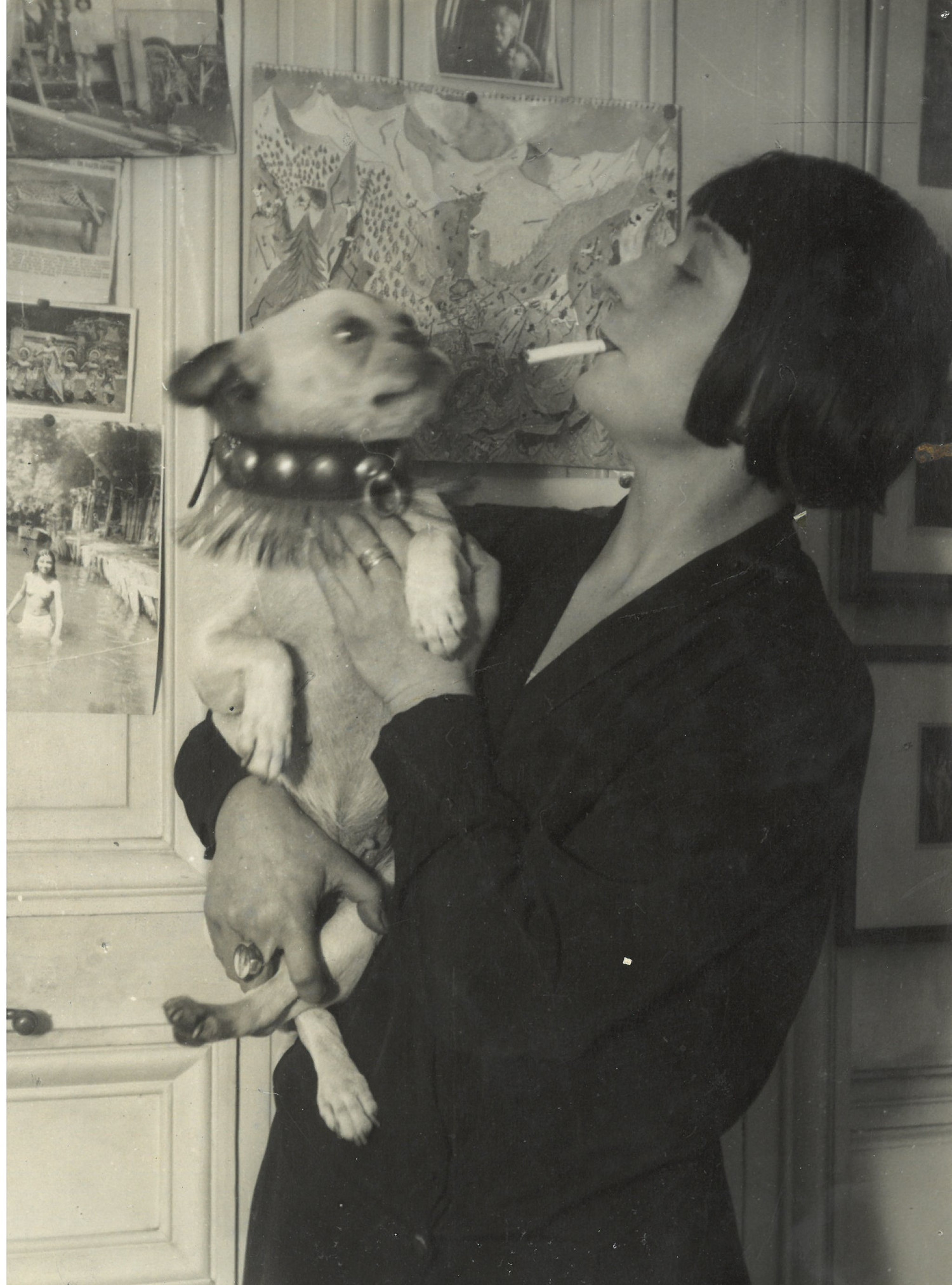 Lucy Krohg: getting past the notion of muse

Although Lucy Krohg (1891-1977) doesn't feature prominently in publications about 20th century art history, she was without a doubt a hugely important figure in the cosmopolitan Montparnasse of the "Roaring Twenties" and thereafter.
An artist´s model, then a gallerist in Paris, she inspired, mixed and worked with some of the most important names of the time's international artistic scene: from the Bulgarian Jules Pascin to the Norwegian Per Krohg or the American sculptor Cecil Howard.
Born in 1891 in Issy-les-Moulineaux to a French father and a Swiss-German mother, Cécile Vidil – she changes her name to Lucy Krohg after marriage to the painter Per Krohg – was above all an emancipated, free-minded woman like so many of the oft-forgotten women who played influential roles in the artistic milieus of the time.
Lucy was painter Jules Pascin´s muse and long-time partner and it was she who found him in his studio after he committed suicide, leaving a note saying "Adieu Lucy". Along with Pascin's wife, artist Hermine David, she inherited and managed his estate.
In 1932, she opens her own gallery at 10bis place Saint-Augustin, where she sells works by Pascin, his wife Hermine David, whom she will take care of until the end of her life , and by numerous other artists: Marcel Gromaire, Pierre Dubreuil, Oskar Kokoschka, Edouard Goerg, Suzanne Valadon and her students, Carlos Botelho, Zoum Walter, Jacqueline Lamba, … She is at the time one of the few women gallerists in Paris.
Lucy was also an artist herself: in February 1915 in Copenhagen, for instance, she exhibited, alongside paintings of Per Krohg, dolls and hand-painted scarves which received very positive reviews. She later continued to draw and to create batik.
The purpose of this exhibition is to tell/recount the story of this eclectic protagonist of the interwar years' Tout-Paris.
Through reproductions of works of art, archive documents and photos, Lucy Krohg will lead us into her personal and artistic universe, much richer and more complex than one might guess from the mere mentions of her as Pascin's muse.
Montparnassienne par excellence

Muse, artist, gallerist
We are very grateful to Lucy's grandson Tom Krohg and Pascin expert Rosemarie Napolitano for their help.