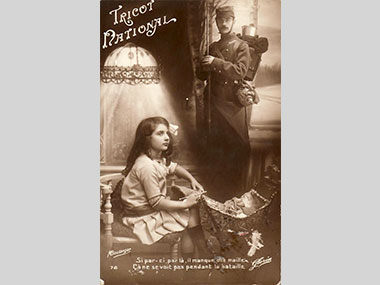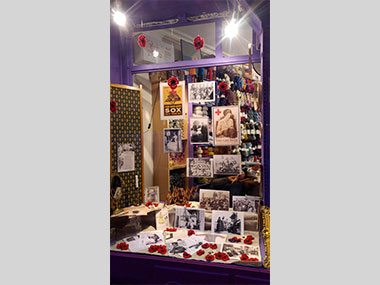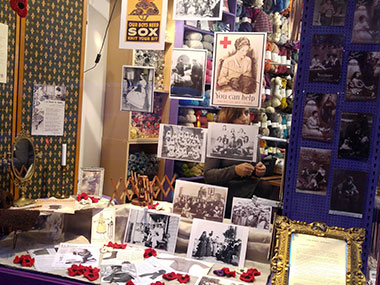 Les Tricoteurs Volants, Paris yarn shop
Make scarves, not war !
Historical window display, November 2018
Inspired by micro-history and convinced that culture should also be shown off the beaten tracks, we have realised this heritage window display on the occasion of the 100th anniversary of the end of the First World War.
On display at Les Tricoteurs Volants, a specialist yarn shop in Paris, this exhibit presented images and narratives illustrating the importance of knitting during the First World War.